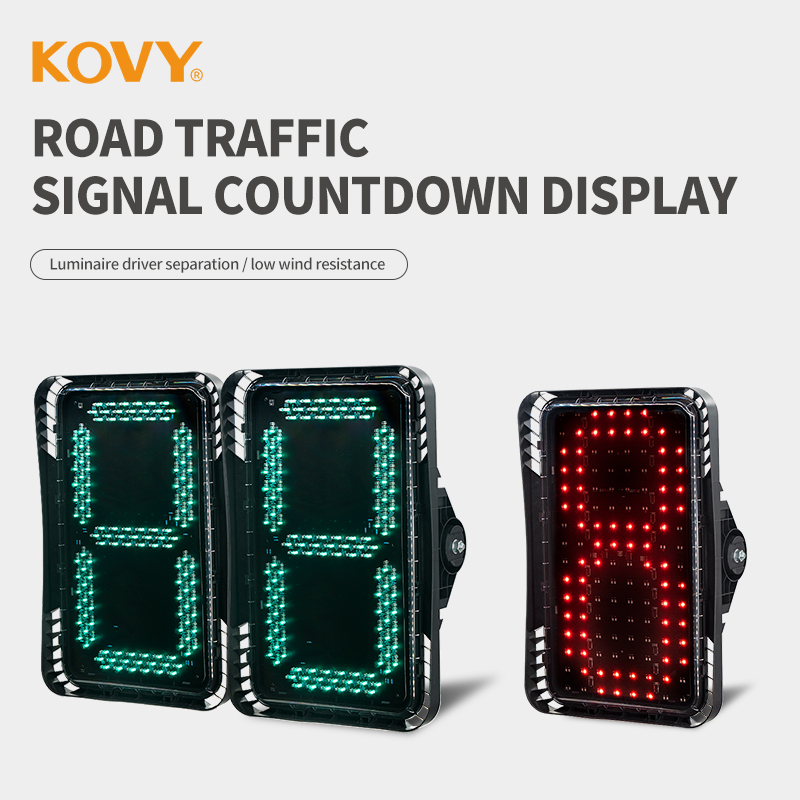 KOVY road traffic signal countdown display, easy to install, unit display to multi-bit display countdown any combination. Due to the modular design, it is safer to maintain on the flowing road and play a role in reducing safety accidents to a certain extent. Adopted the light drive separation mode, drive power and LED light board installed independently, just like a drawer, hands slide the snap, press to pull out, lift up a bit to take down, the new drive box to push in, and then the snap lock can be. Streamlined design, hollow frame, reduce wind resistance, the shell is made of PC poly-carbon light material mold injection molding, no deformation, no fading, more in line with the "urban furniture" title.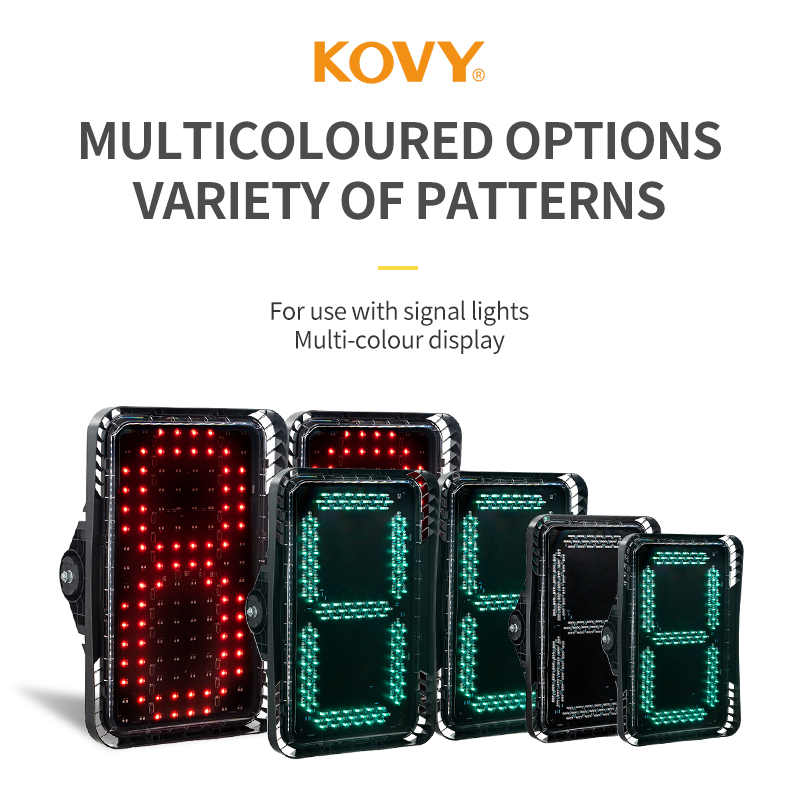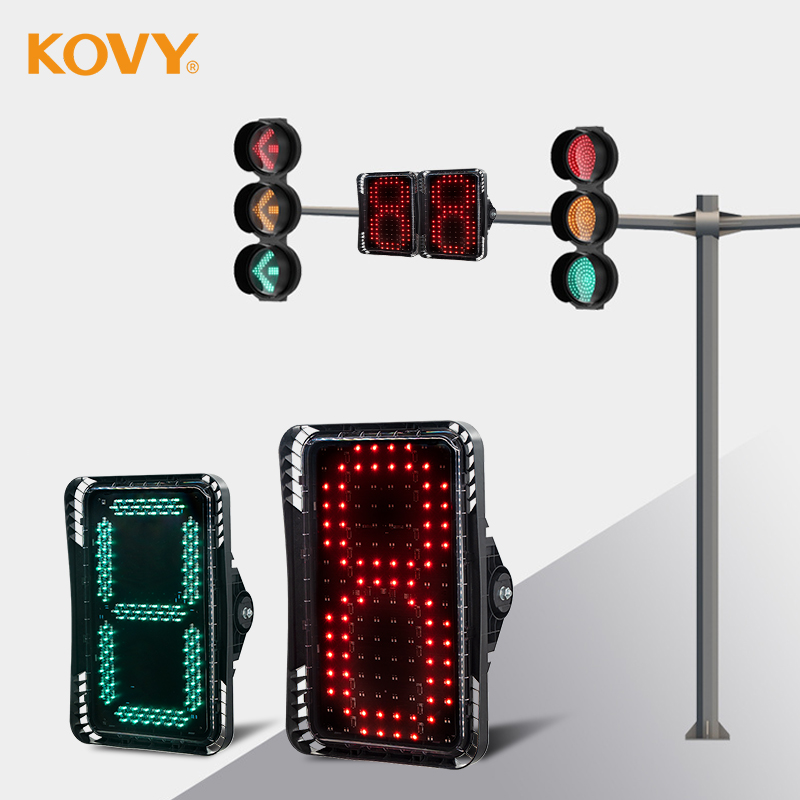 Beautiful and generous shape, energy saving, environmental protection, with a number of national patents, significantly improve the image of the city. Transparent PC mask, high light transmission, flame retardant, UV protection Light panel plug-in card type installation, tool-free maintenance on site Hydrophobic surface design, convenient for rapid loss of rainwater. Adopt imported chips, ultra-high brightness, ultra-low light decay, using heat sink technology, long life and stable performance. The core circuit is controlled by microcontroller, using "internal clock watchdog" and hardware anti-interference measures to make the countdown timer run more reliably.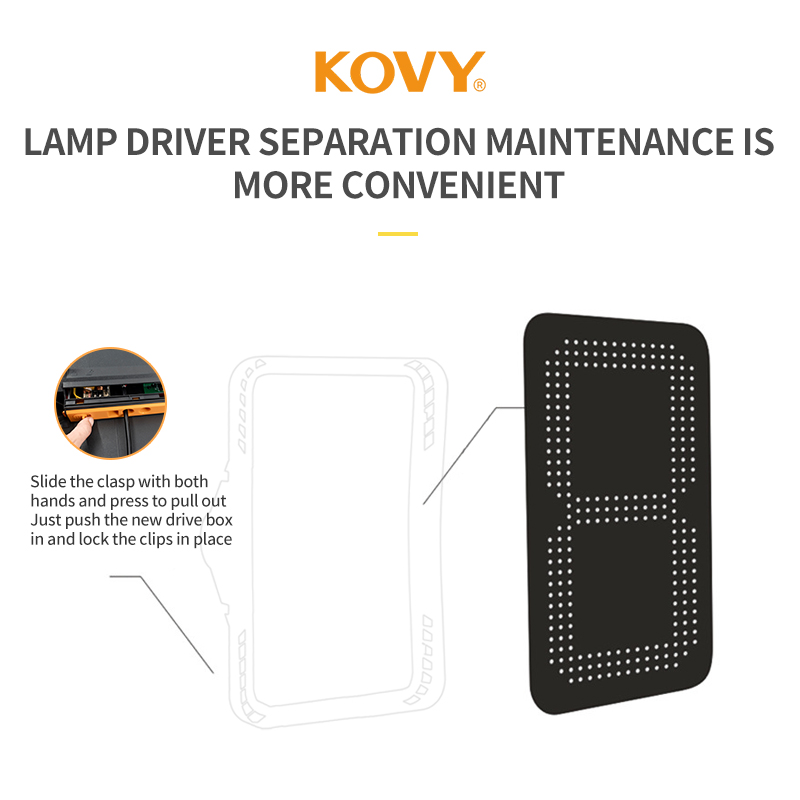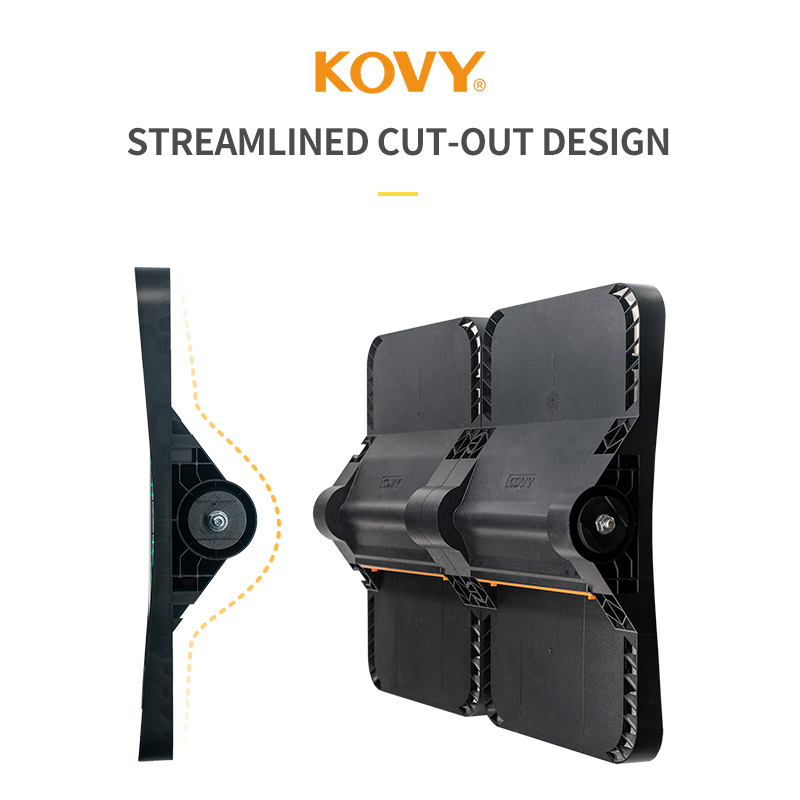 Sichuan Kewei Industrial Co., Ltd. was established in 1994. As a high-tech enterprise integrating R&D, production, sales and engineering installation, it is a member of China Electronics Technology Standardization Association, a member of the Standardization Working Group for Flat Panel Display of the Ministry of Industry and Information Technology, and a member of the Standardization Working Group for Semiconductor Lighting of the Ministry of Industry and Information Technology, and has its own production and scientific research base.
After 28 years of fine cultivation and strict quality control, KOVY Industry has won a large number of scientific and technological achievements including gold and silver, and has more than 41 national patents.
Contact Person:Cao Shuangyuan
Email:kovy.sc@gmail.com
Disclaimer: This article is reproduced from other media. The purpose of reprinting is to convey more information. It does not mean that this website agrees with its views and is responsible for its authenticity, and does not bear any legal responsibility. All resources on this site are collected on the Internet. The purpose of sharing is for everyone's learning and reference only. If there is copyright or intellectual property infringement, please leave us a message.