Recently, four members of Tianlong family, including the DNA testing kits for E. coli, Salmonella, Staphylococcus aureus, and Listeria monocytogenes have gained CE certification to be marketed in the European Union. This is another series of international approvals and certifications obtained by Tianlong after the CE certification of Tianlong's monkeypox virus nucleic acid detection kit.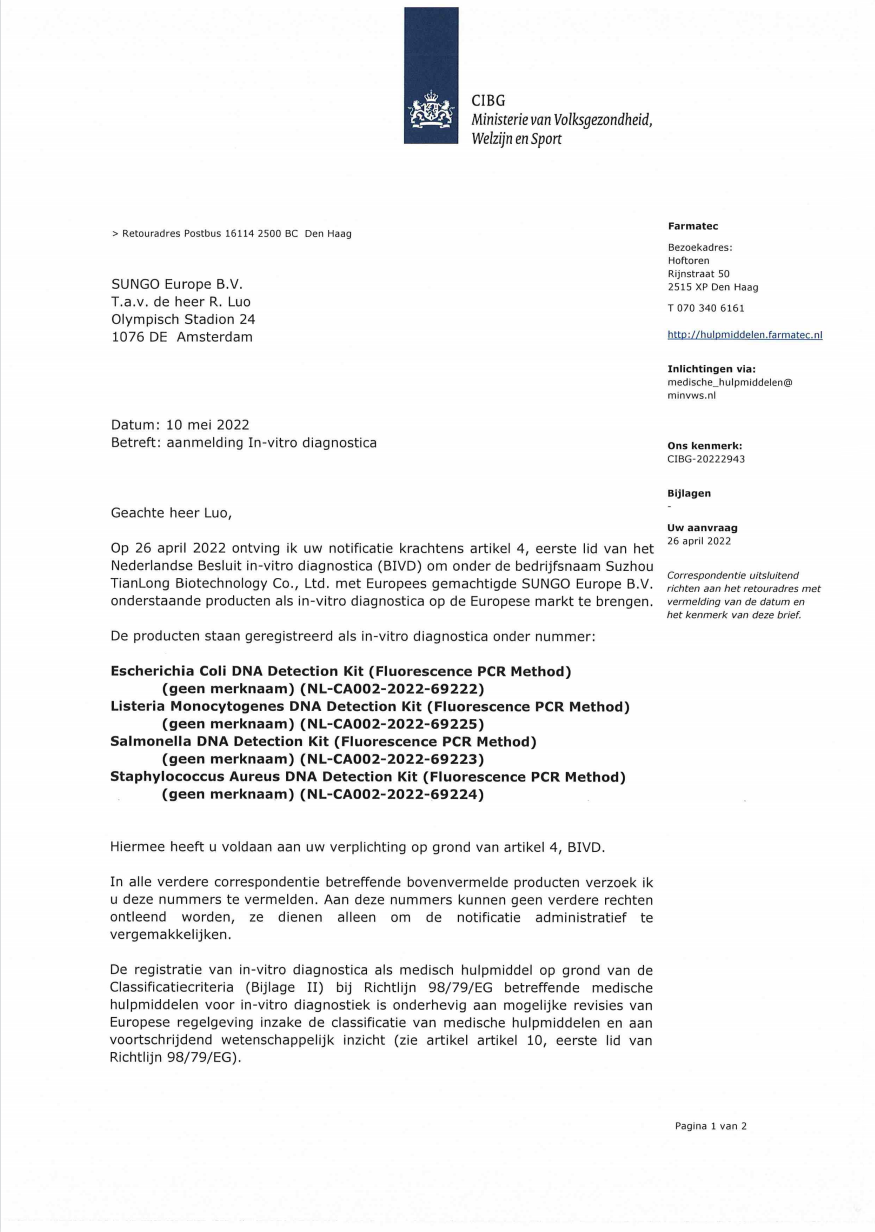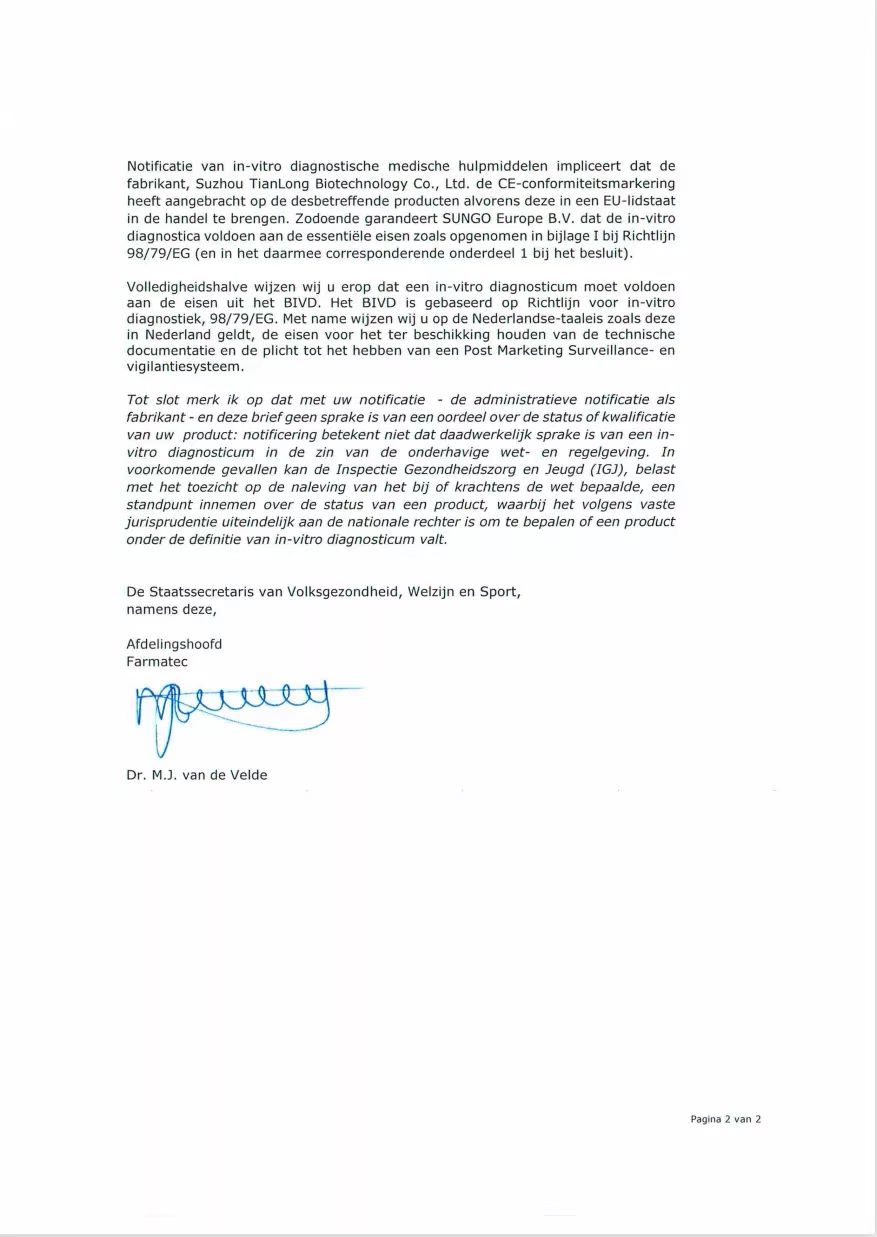 So far, Tianlong products have obtained more than 120 approvals or certifications, including EU CE, US FDA, UK, Germany, Netherlands, Korea, Japan, Ukraine, Kazakhstan, Indonesia, etc. Tianlong products have been marketed and applied in more than 80 countries and regions worldwide, which is a recognition of the quality of Tianlong products.
CE-Certified Tianlong Testing Kits
Life Sciences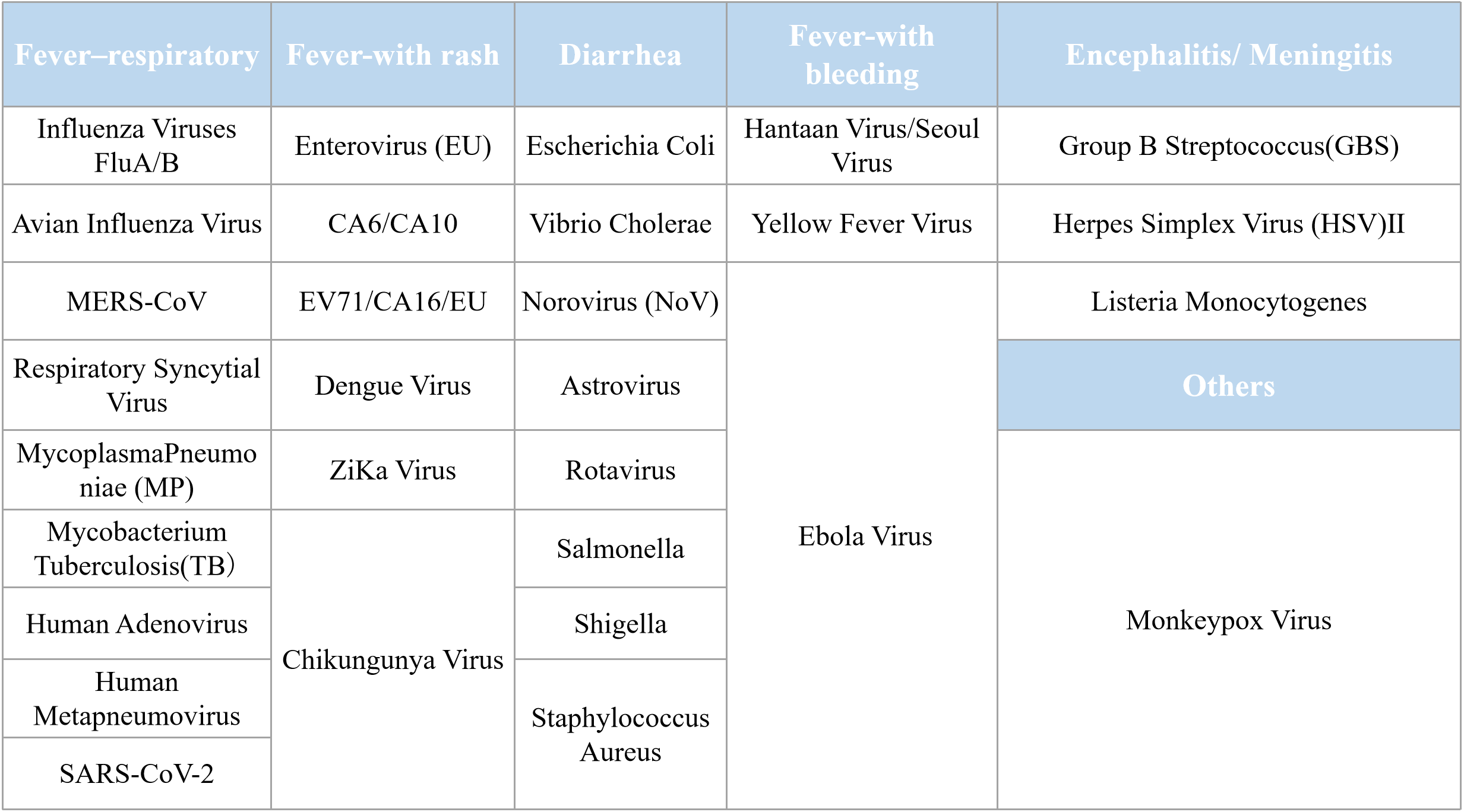 Clinical/Medical Applications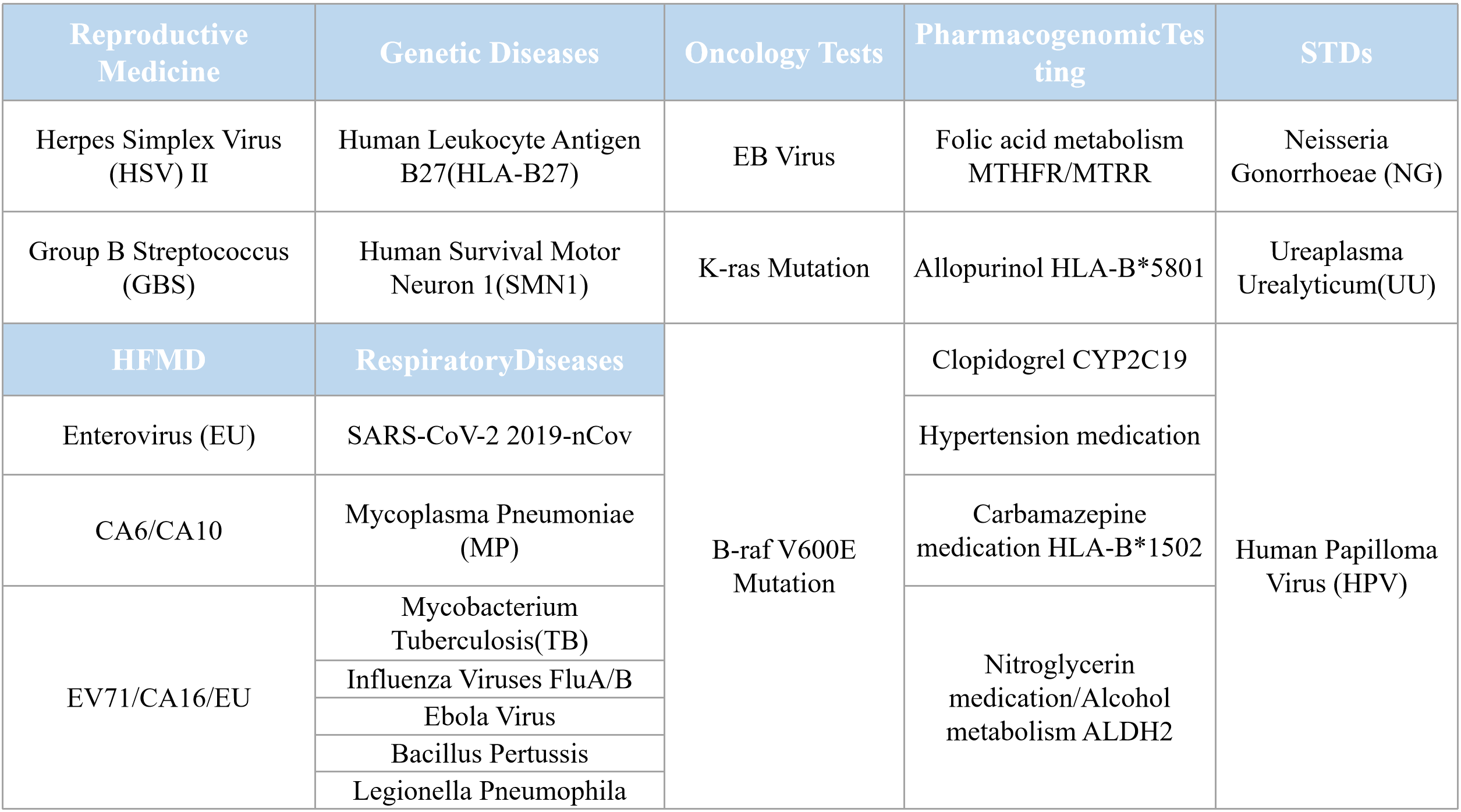 Tianlong Intelligent Manufacturing Family in Various Applications:
Efficient, Precise, and Comprehensive
Tianlong testing kits are high-performing, high-accuracy, and compatible with automated nucleic acid extraction, and testing instruments to comprehensively realize the automated detection of the targeted nucleic acids of the pathogens. Tianlong products have been recognized by their clients and end users in various fields, including global epidemic prevention and control, detection of infectious diseases, clinical diagnostics and precision medicine for genetic diseases and cancer, food safety, animal disease control and quarantine, etc.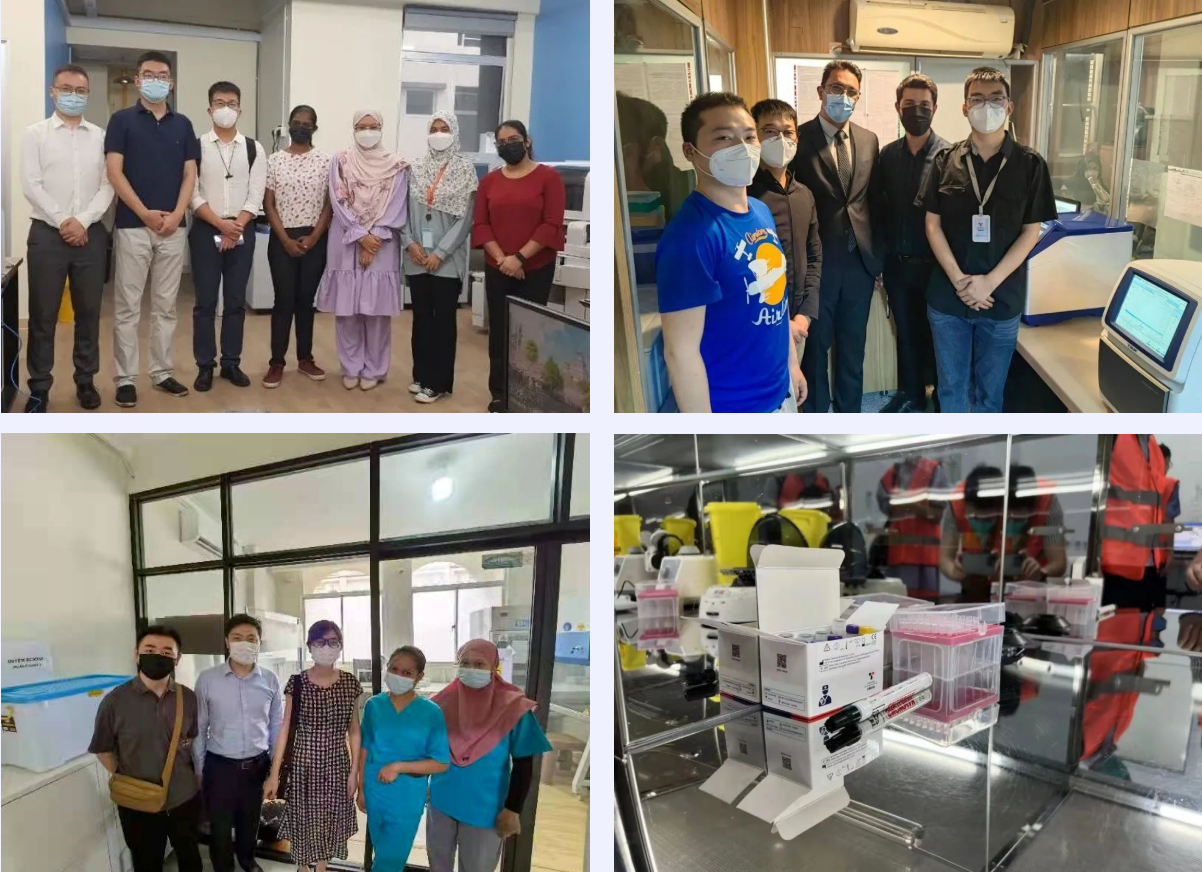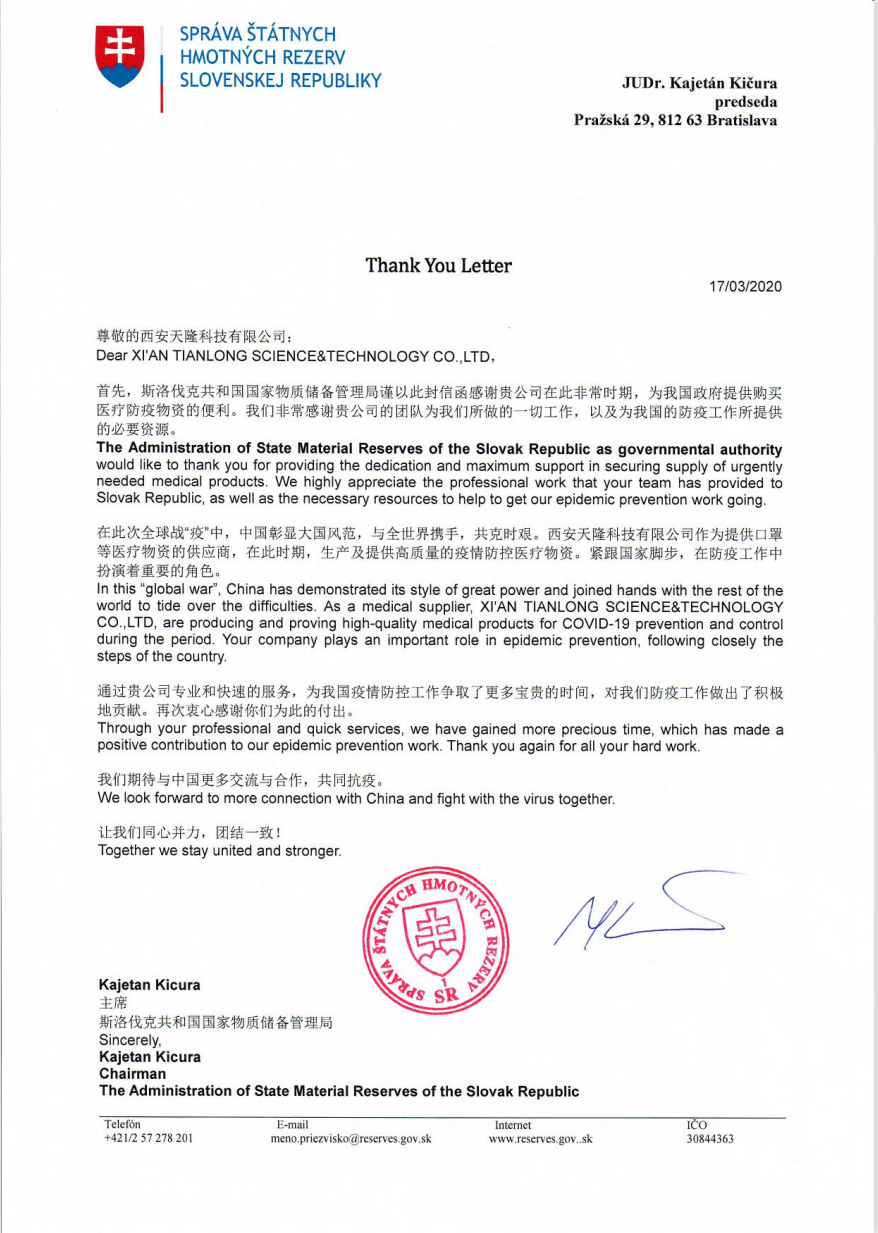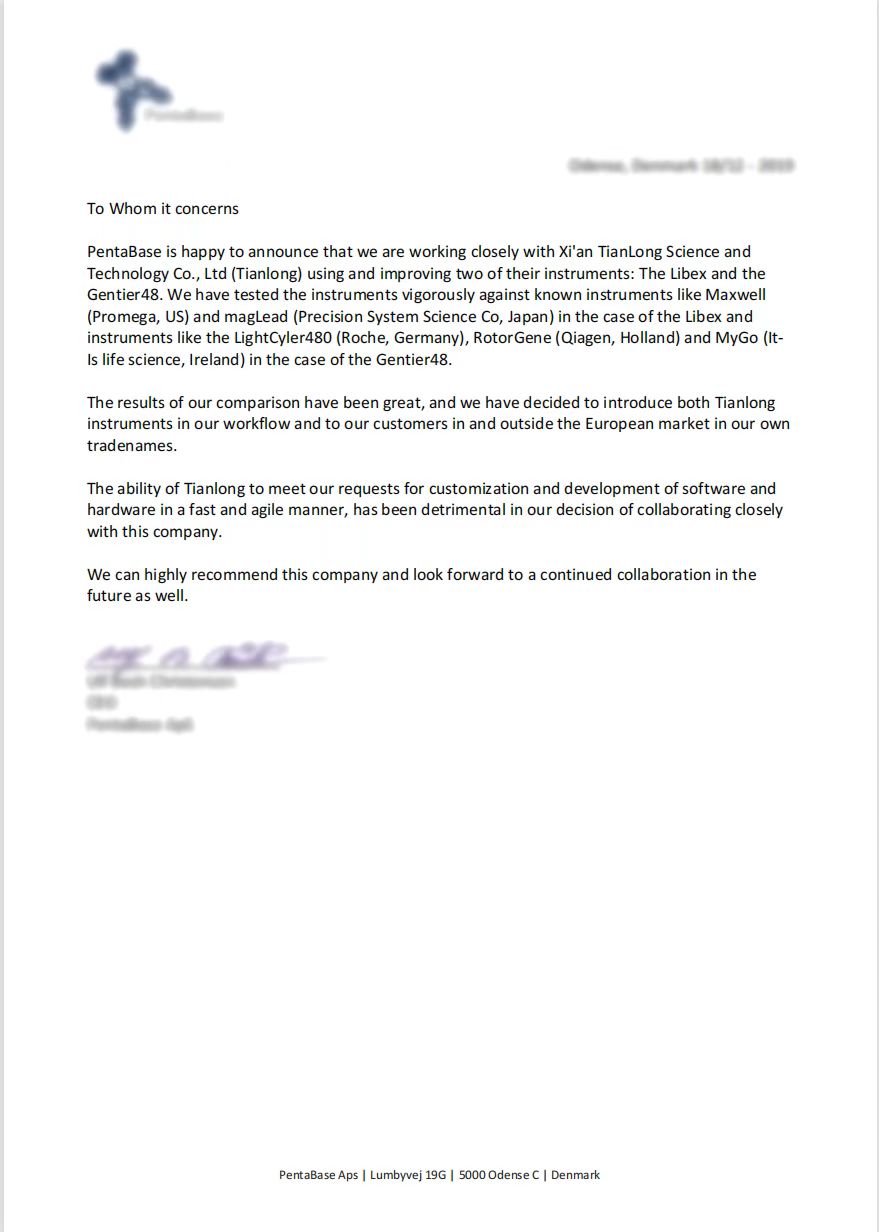 In the future, Tianlong will continue to focus on global public health situations and provide first-class molecular diagnostic products and total solutions for the well-being of all.
Company:Xi'an Tianlong Science and Technology Co., Ltd.
Contact Person: Mike
mikeEmail: info@medtl.com
Website: www.medtl.net
Telephone: 86-29-86675008
Location:No. 389, Zhuhong Road, National Economic and Technological Development Zone, Xi'an City
Disclaimer: This article is reproduced from other media. The purpose of reprinting is to convey more information. It does not mean that this website agrees with its views and is responsible for its authenticity, and does not bear any legal responsibility. All resources on this site are collected on the Internet. The purpose of sharing is for everyone's learning and reference only. If there is copyright or intellectual property infringement, please leave us a message.